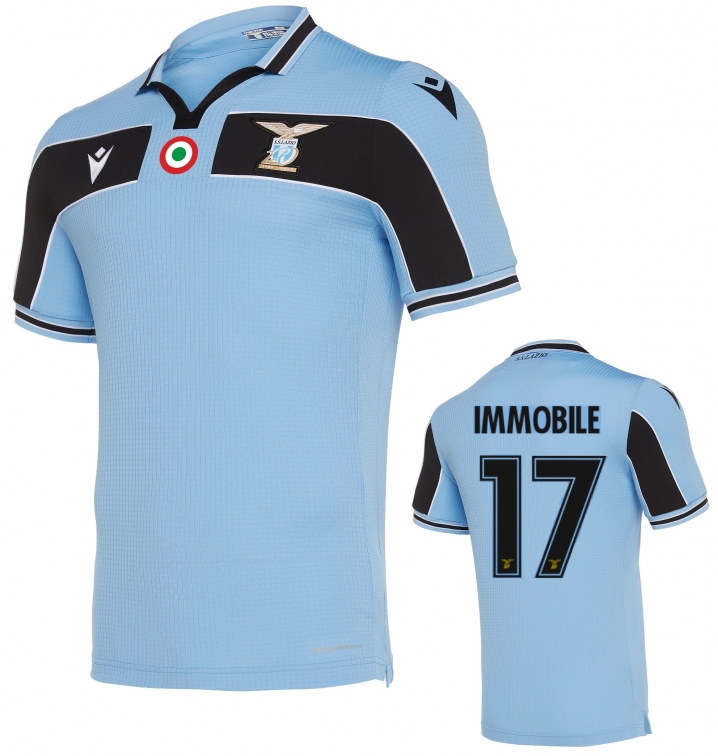 Description
The Authentic home 2020 home jersey of 17-Immobile of the 120 years anniversary of SS Lazio is made with a light and breathable checkered fabric that allows the flow of air for a more pleasant sensation to the player. The styling is taken from the 1999-2000 shirt in the traditional sky blue color with black inserts. On the chest, on the heart side, the Lazio 120Years crest and in the center the Coccarda of the Coppa Italia, the Italian Cup. It is considered a SLIM FIT jersey as wanted by Immobile. For this, it is recommended to buy a larger size. The authenticity of the product is guaranteed by Calcioitalia.com and we recommend customizing the jersey with the patches of Serie A and Tim Cup (Coppa Italia) Italian Cup.
lazio
SS LAZIO 17 IMMOBILE OFFICIAL 120 YEARS AUTHENTIC MATCH HOME SHIRT
The 120 year anniversary home SS Lazio shirt of 17 Ciro Immobile recalls the 1999-2000 jersey, in the traditional light blue and black inserts with the Lazio 120 years crest and the Coccarda, the Italian Cup winners badge. Calcioitalia.com recommend customizing the jersey with the Serie A patch.
You may also like